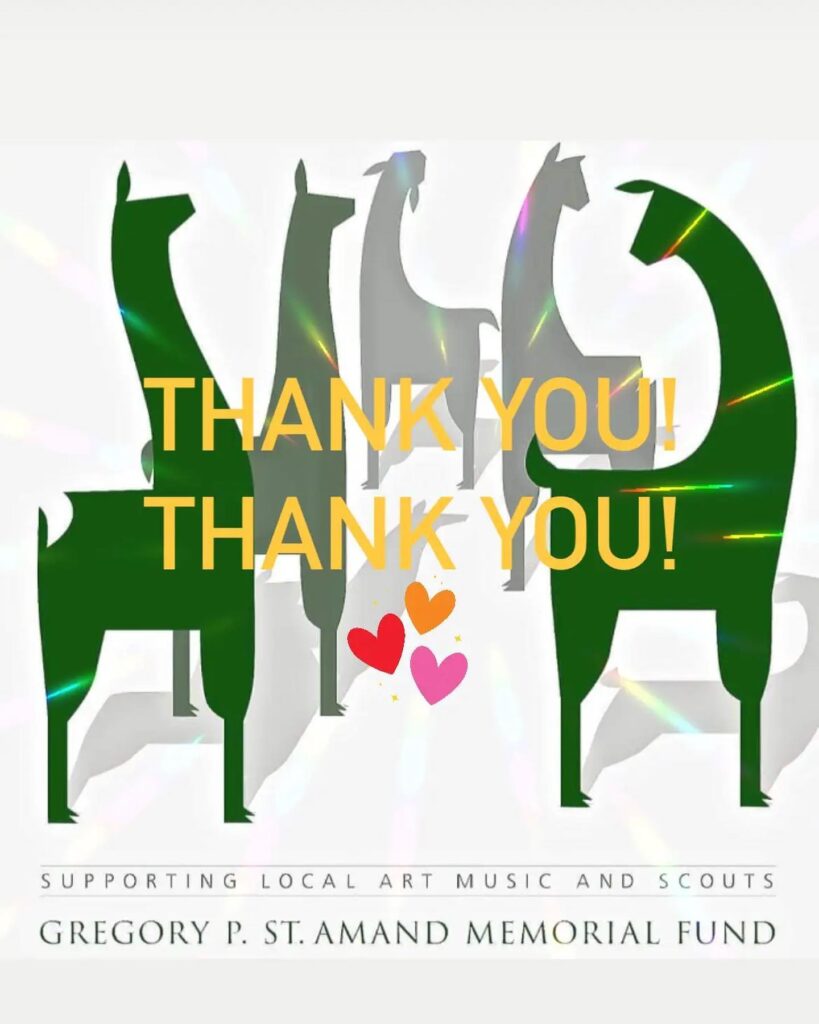 COMING APRIL 2024

DONATION MATCH!
In association with GROW GREEN MATCH DAY, click here: GrowGreenMatchDay
Here's how it works:
Individual gifts ranging $25 to $1,000 given on April (TBA) will receive a match at $.50 per $1.
Online gifts can be made at www.growgreenmanhattan.com between 12 am–11:59 pm on April (TBA) to qualify for the match. Select Gregory P. St. Amand Memorial Fund.
Checks dated April (TBA) can be mailed with a completed donation form (download from website) to GMCF, P.O. Box 1127, Manhattan, KS 66505-1127. MUST BE postmarked on or before April (TBA) to qualify for the match. Make checks to GMCF and select Gregory P. St. Amand Memorial Fund on the donation form.
If you donate at the live event held locally in Colony Square, the memorial will be entered into a drawing for an extra $100.
Your donations make it possible for the memorial to provide impactful grants to local nonprofit youth art, music, scout, and nature programs each year, offering life-enhancing experiences in Greg's name.
Thank you! We're grateful for your continued support as we work to fulfill Greg's expressed desire to mentor creativity and nature appreciation in young people.